Pearl Medical Complex Lab

Pearl Medical Practice PLLC, possess a cutting-edge high complexity laboratory performing in-house testing for immunoassays, respiratory illnesses, toxicology, infectious diseases, and microbial species. Pearl lab has Certificate of Accreditation through CLIA and accredited through COLA. The lab is staffed by an PhD level on-site director and highly trained laboratory technologists. Pearl's in-house lab is able to provide fast-turnaround times for our patients and excellent support to our healthcare providers.

Dr. Jiyeon Lee - Laboratory Director
Dr. Jiyeon Lee Pearl Medical COVID-19 Lab Director has a PhD in Molecular Biology and Biochemistry track in the department of Plant Biology and Pathology at Rutgers University and worked as a post-doctoral researcher in the Department of Medicine at OUHSC focusing on metabolism, obesity, diabetes, and cardiovascular diseases. She has researched and developed many genetic recombination and testing assays as biochemist and molecular biologist. After that, Dr. Lee built up the ability to function and accumulated hands-on experience in all areas (Chemistry, Immunology, Hematology, Coagulation, Urinalysis, Molecular, and microbiology) of clinical laboratory performing high complexity test. Strong clinical laboratory science experts through MLS program and certified as a MLS (ASCP) and National Registry of Certified Chemistry Clinical Chemist (NRCC-CC). She has skilled in lab operation, clinical research, clinical interpretation of laboratory test, laboratory information system, laboratory accreditation, evaluation of new technology, and implementation of instrument in clinical labs.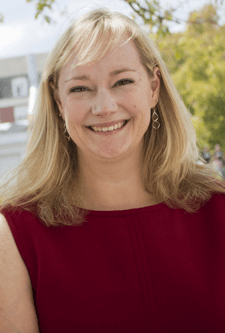 Dr. Chris Griffin - Assistant Laboratory Director
Dr. Griffin is a biochemist who has worked on COVID-19 research. She received her Ph.D. in Biochemistry, Cell and Developmental Biology at Emory University. Her postdoctoral research experience at UCSF and NCIRE focused on cell migration in immune cells and in lung regeneration.